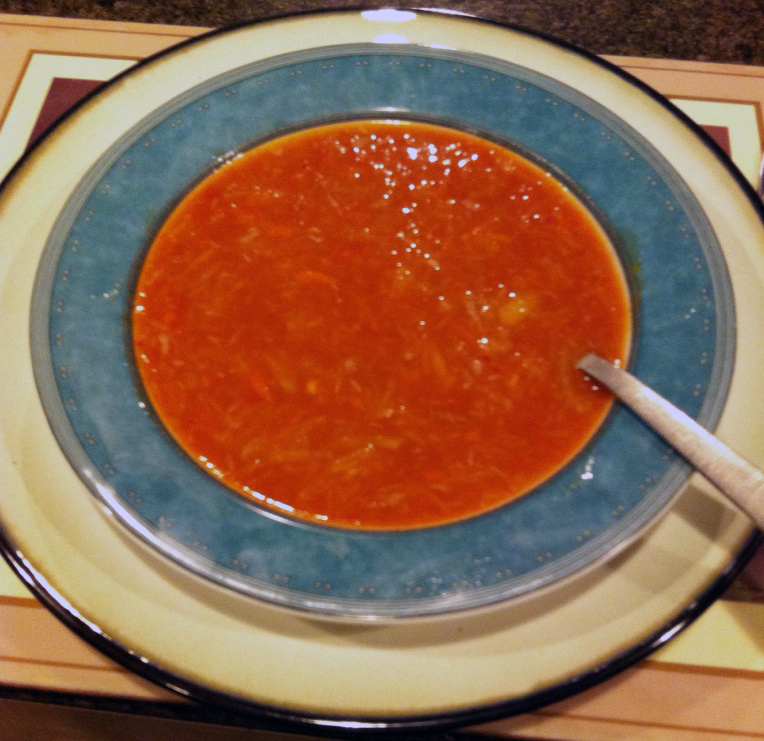 Delicious cabbage chili soup! Okay, this may not sound like these two things go together but trust me, they do! The taste is really awesome!
One thing I really liked about this recipe is that it was ridiculously easy ~ something that I love! Simply throw it all in your crockpot, set it and forget it!
In order to make this recipe even EASIER you can buy pre-chopped onions in your freezer section. God knows I hate chopping onions ~ this is why I got married :)
So...without further adieu...
Cabbage Chili Soup
Total Cooktime: 6-8 hours
What you will need:
3 cups coarsely chopped cabbage
1 cup chopped onions
3 cups Healthy Choice tomato juice (or any reduced-sodium)
1 (10-1/2 oz) can Healthy Request Tomato Soup
10 oz kidney beans, rinsed and drained
2 tsp chili seasoning mix
Simply combine all the ingredients in your crockpot and mix well to combine. Pop on the lid and cook on LOW for 6-8 hours and POOF...a soup that is perfect for dieters, diabetics and heart healthy diets! It's also perfect for lent because this is a 100% meat free meal.
Let me know what YOU think of this recpie!